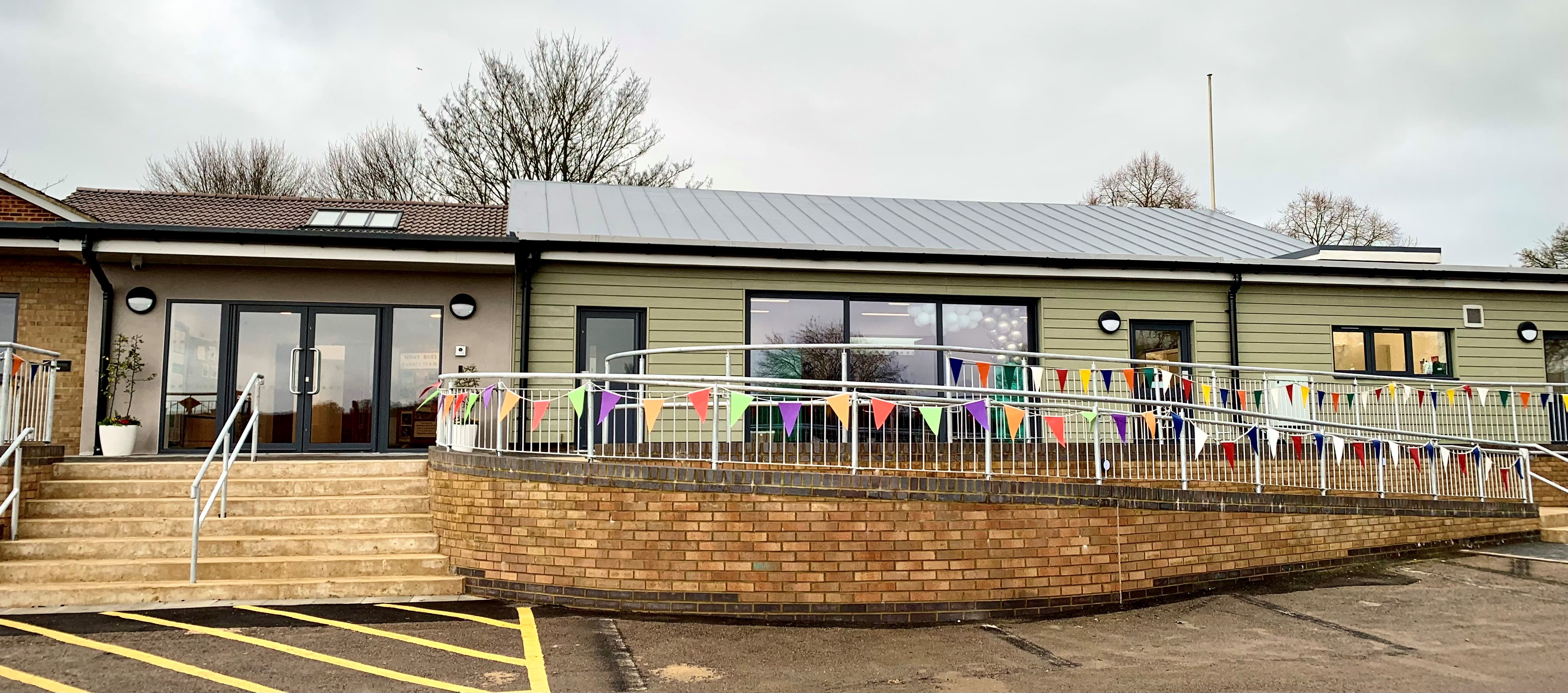 Wheathampstead Parish Council owns and operates The Marford Memorial Hall, Marford Road, AL4 8AY, in Wheathampstead as a community facility. 
The Marford Memorial Hall also houses the Parish Council office and police office. There is ample parking which is shared by The Memorial Hall and the Village Surgery, the local GP surgery that occupies the same site. 
Click here for the current floor plan.
The Lea (Main) Hall (12.5m x 11m) has a raised stage (8.5m x 5m), full stage lighting and electrically operated curtains. 
It also has an AV (audio-visual) system that will allow high quality films and presentations to be shown on a 4m screen using a high-resolution projector. This room has a sprung wooden floor, ideal for dancing.
There are acoustic baffles to reduce echo and a hearing loop is available whenever the AV system is switched on. There is easy access to the kitchen and a concertina-style partition can be removed to connect to the Hewitt Room.
Room capacity: Up to 120 seated at tables, 150 seated theatre style and 240 standing*.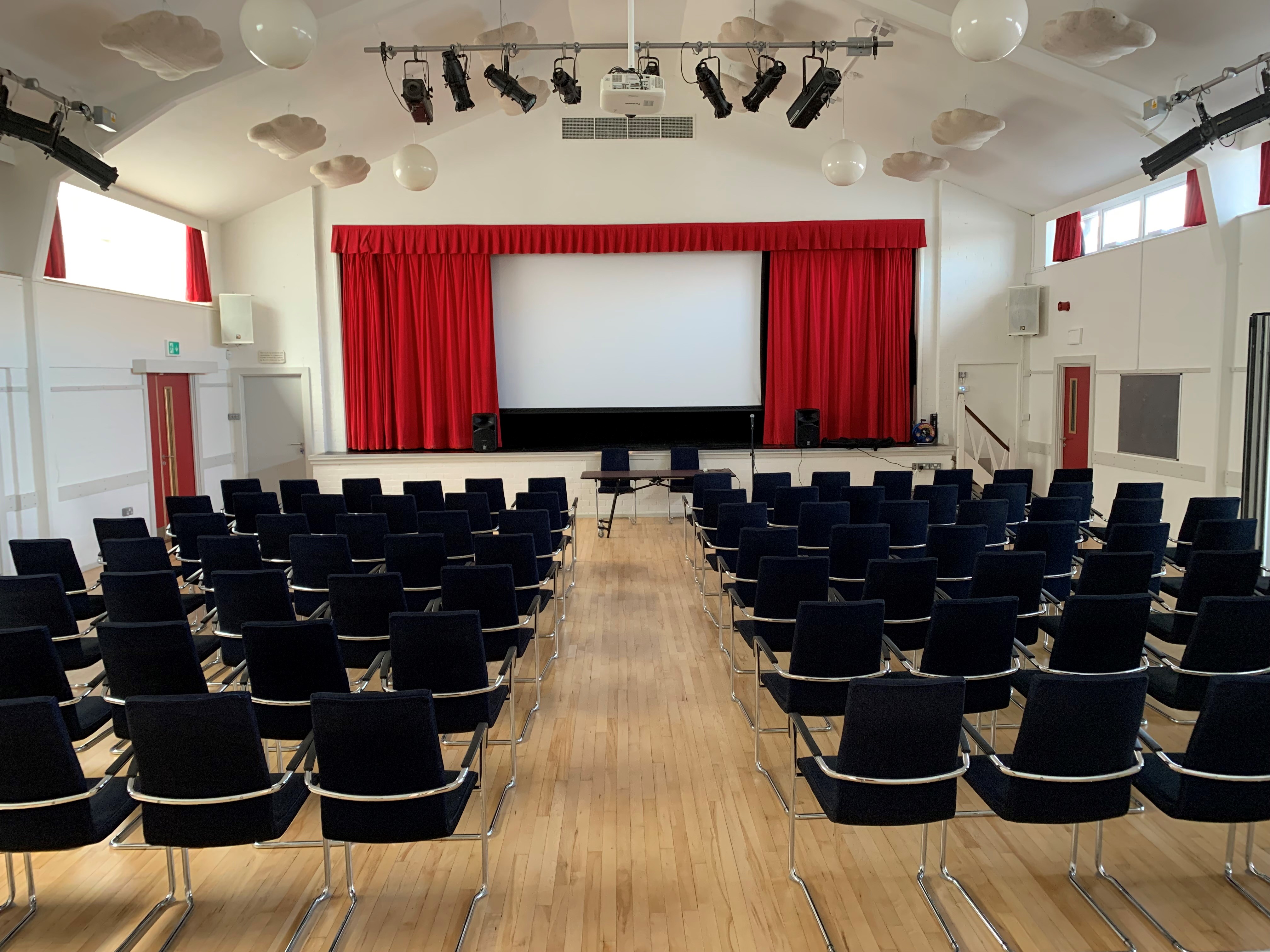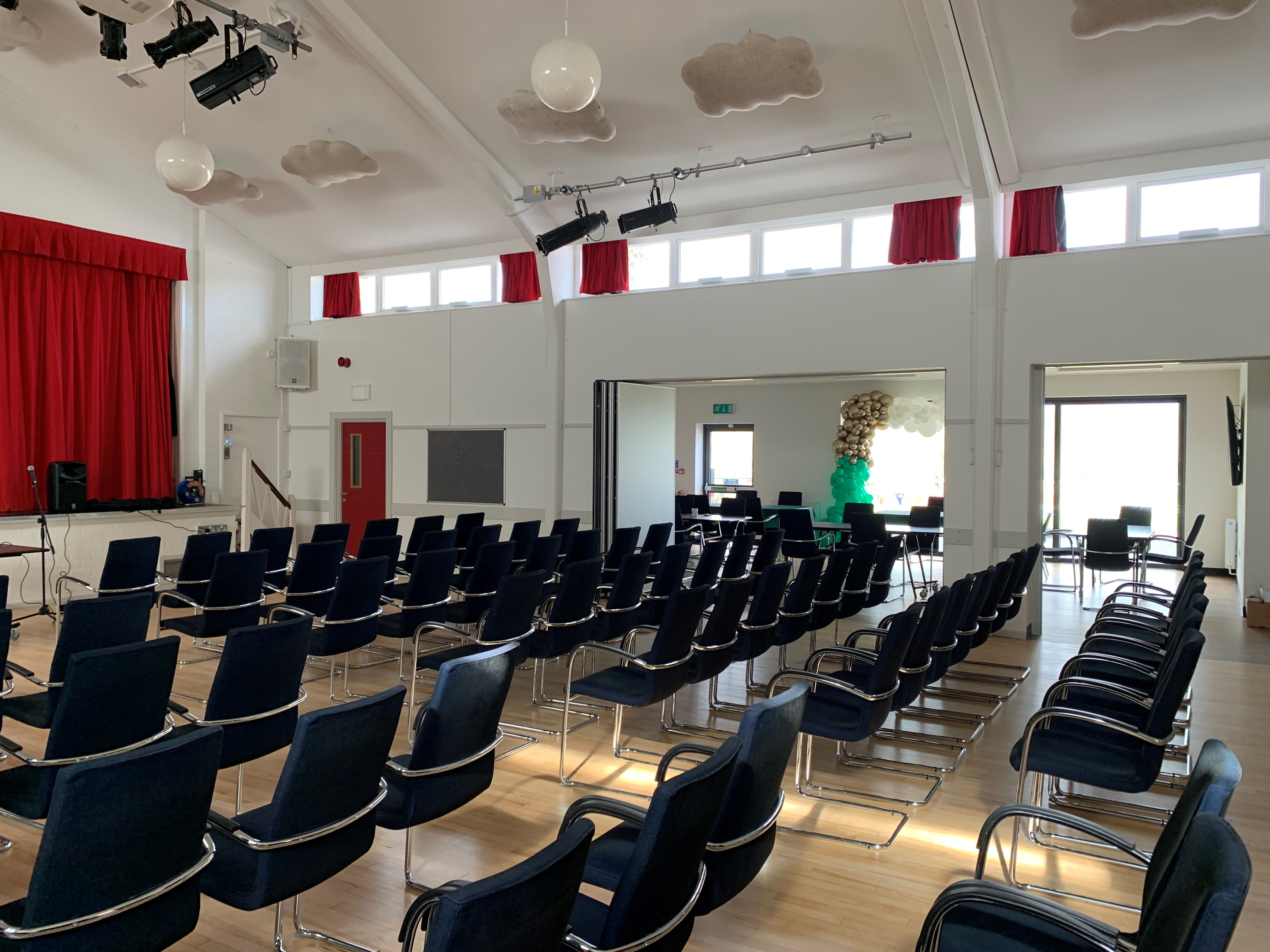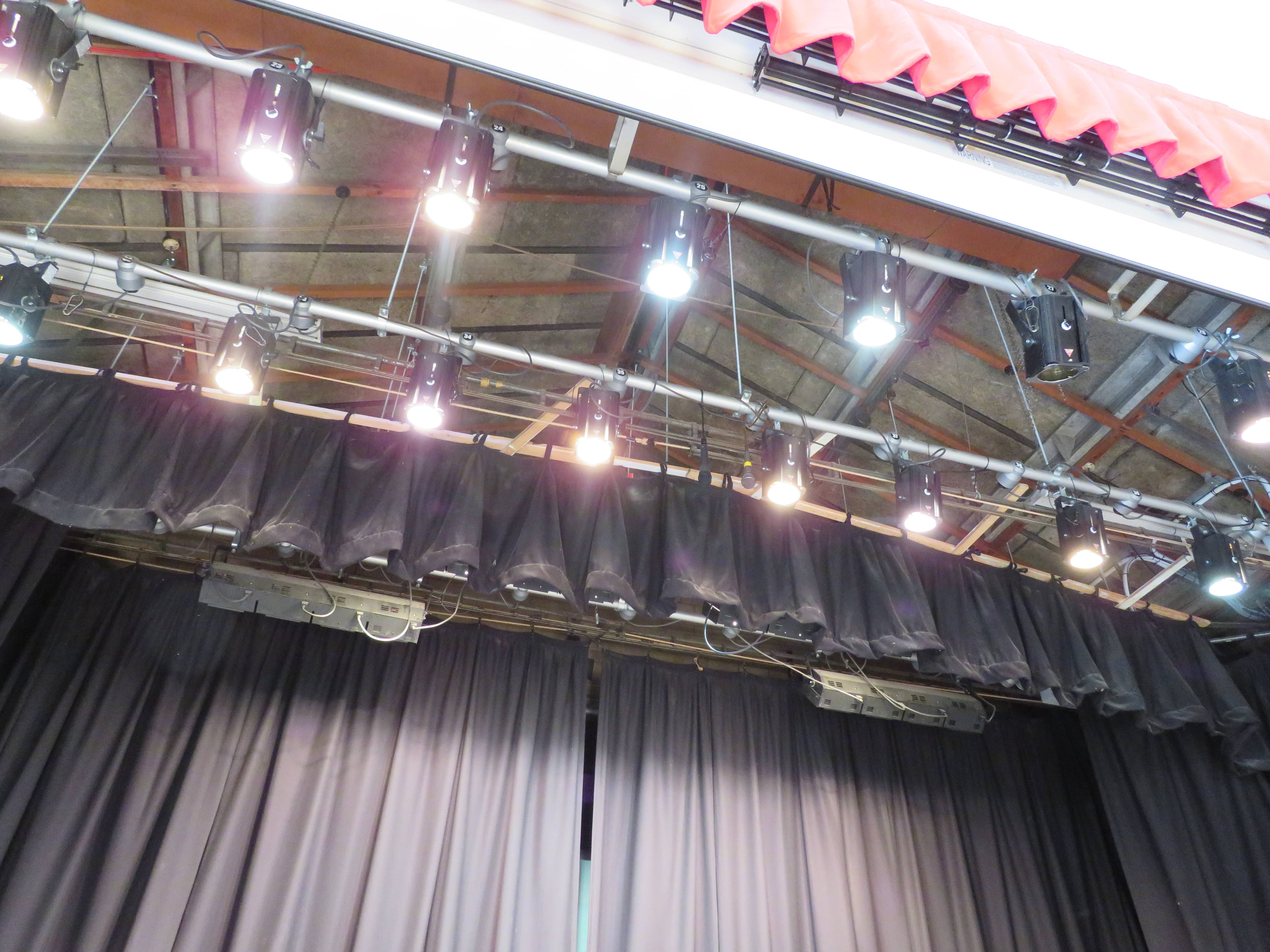 The Lamer (originally Hewitt) Room (8.5m x 6m) has a bar area and separate access to the servery. This room has a 70″ UHD 4K monitor, which can be used for the showing of presentations and videos/films where required, using either a cable or wirelessly.
The servery includes a range cooker, two large sinks, glasswasher, fridge-freezer, large selection of mugs, cups and saucers and multiple surfaces for food preparation etc. We do not loan out any other crockery, glasses or cutlery.
Room capacity: Up to 45 seated and 100 standing*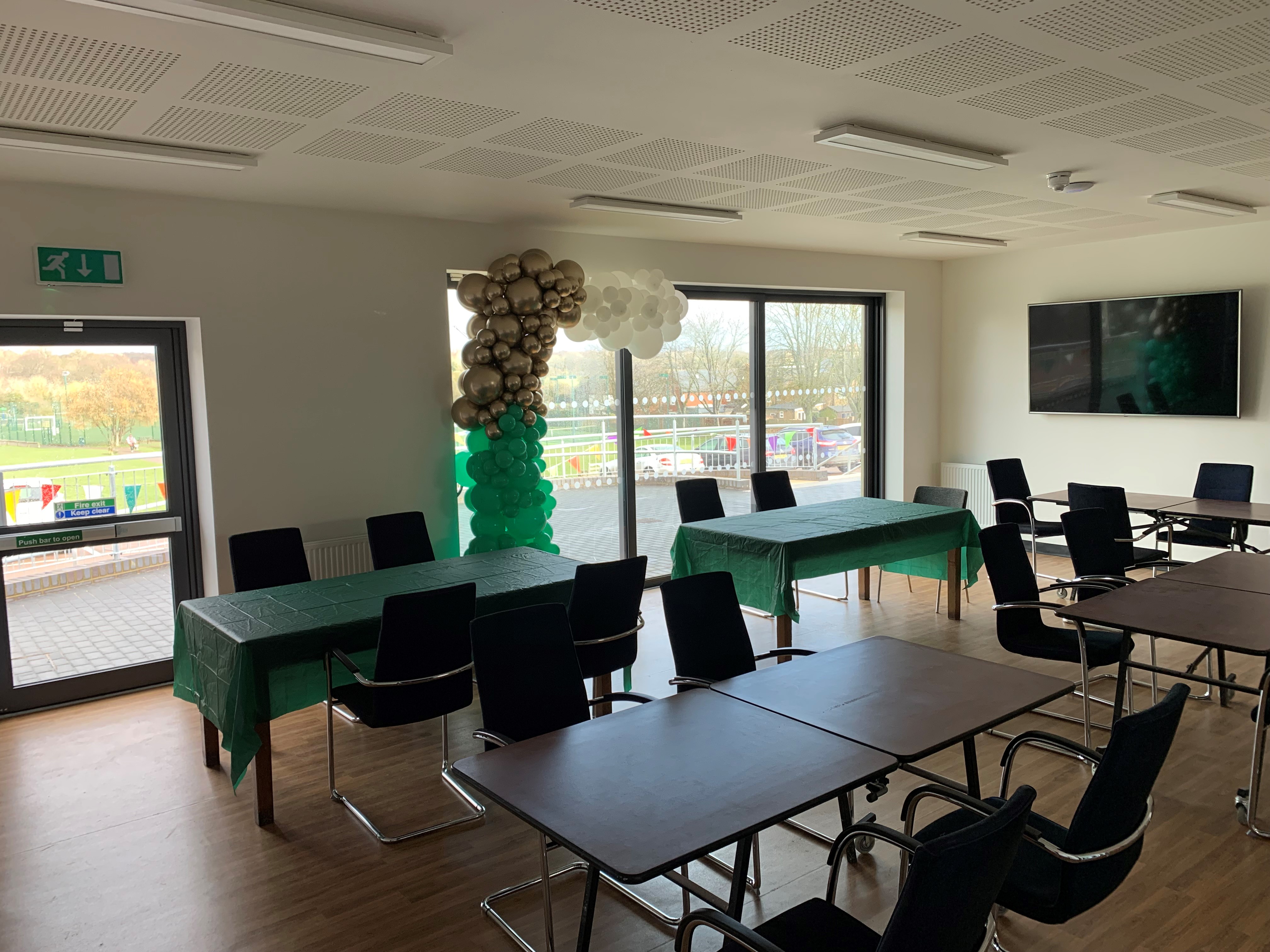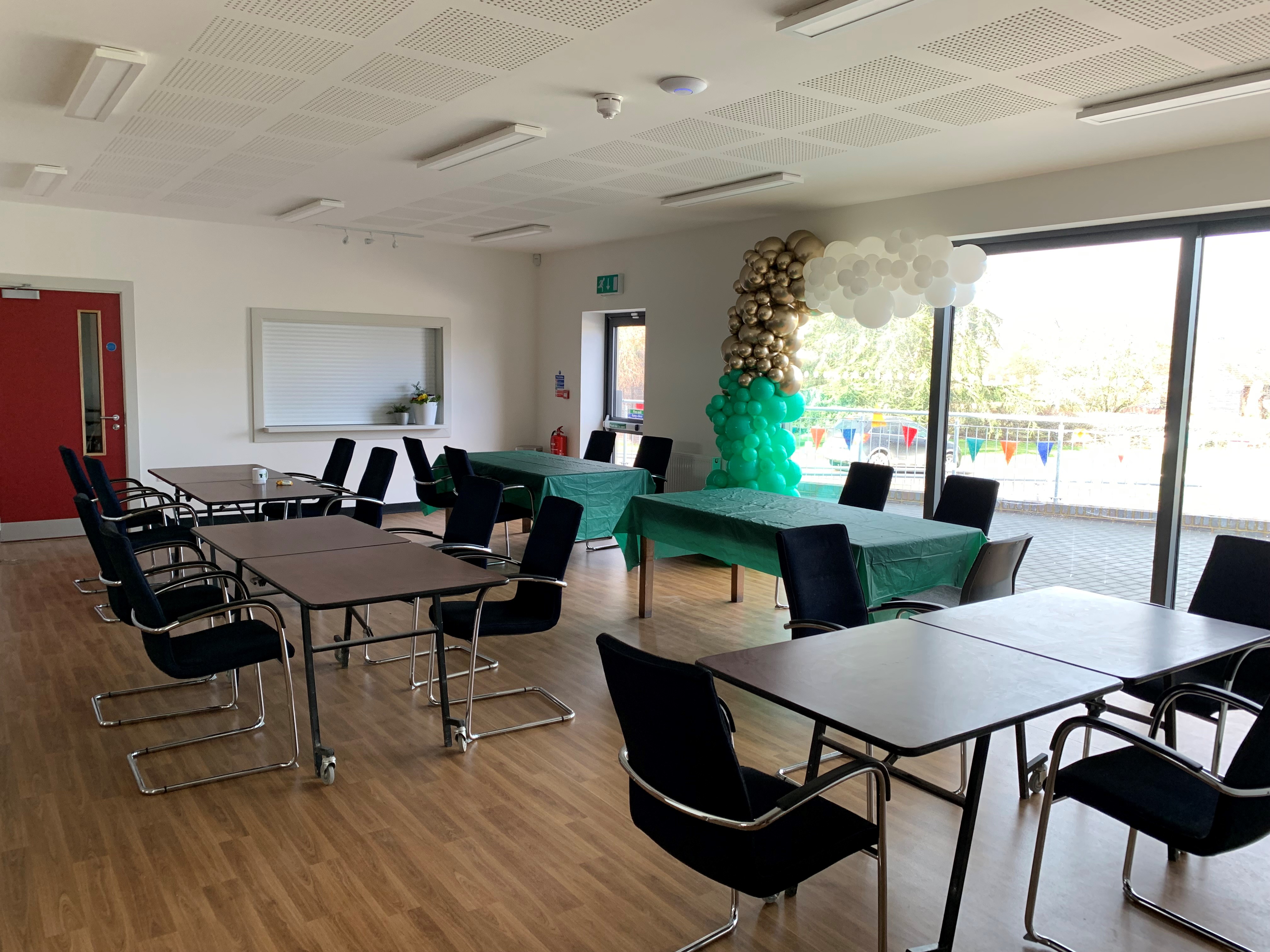 The Leasey and Amwell (previously The Old Library) (11.3m x 9.2m total) is a spacious room that can be split into two.
Room capacity: Up to 35 seated and 80 standing*
(Leasey up to 20 seated, 50 standing8, Amwell up to 15 seated, 30 standing*)
*The 'standing' capacity is the maximum number of people allowed in that room. This assumes that there is no furniture or other items in the room reducing the available floor space.