Celebrate Alban Weekend: 19-20 June 2020

As with many events in 2020, the Alban Street Festival will be celebrated virtually!
Visit www.enjoystalbans.com/AlbanWeekend to find out more about this two day event which takes place on Saturday 19 and Sunday 20 June. 
In the absence of the annual St Albans Half Marathon, this virtual weekend festival also includes the 13.1 Challenge where participants can raise money for their chosen charity by creating their own challenges, such as running 13.1 kms, doing 131 press ups or committing to 13.1 minutes of meditation a day.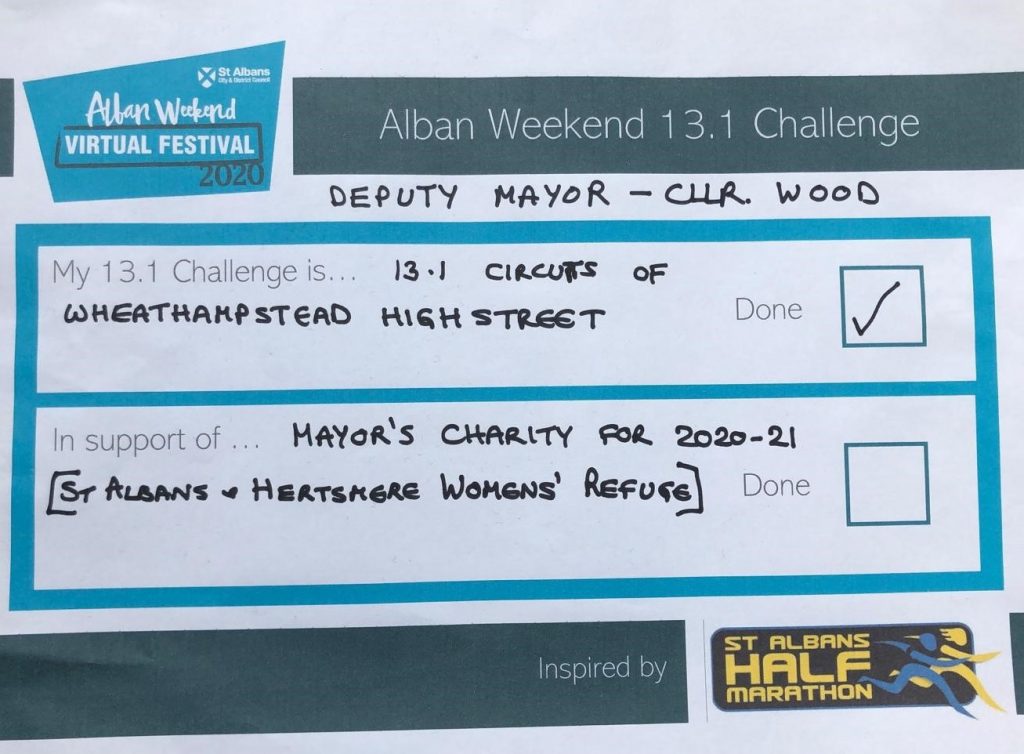 The St Albans Deputy Mayor, District Councillor and Wheathampstead resident Sandra Wood took part in this challenge recently by doing 13.1 circuits of our High Street. 
In recognition of her effort, Sandra welcomes any donations towards the St Albans and Hertsmere Womens' Refuge, which is the Mayor's chosen charity for 2020-2021.
Great work Sandra!