Cost of living – energy awareness workshop (free) 12 Oct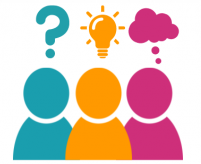 Communities 1st are delivering an online workshop next Wednesday (12th October) on energy usage awareness, in partnership with Citizens Advice Bureau. Details below.
This one-hour session on energy aims to explain what is happening in the energy market and how it is affecting clients. The participants will get an understanding of the difference between fixed and variable tariffs and whether clients should consider switching energy companies. The session will also cover an update on the financial help that the government is providing along with an explanation of the priority services register. Tips on using less energy and other savings clients might be able to make will also be discussed.
This session is online, on the 12th Oct from 11.00 to 12.00 pm
Participants can sign up – Register Here