It's that time again! Follow our Christmas Trails from 1 December
The Musical Village Christmas Trail
Follow the trail around the village & see how many Christmas carol/song themed decorations you can spot! For the live trail map, keep an eye on our homepage.
Decorate your home to be part of the trail! With your favourite carol or song in mind, decorate any part of your home – a window, front door, the whole house – as long as is it visible from the street. Get in touch ASAP via email or telephone so that your location can be added to the map.
WIN PRIZES! Our judges love originality, creativity & homemade creations. Three winners will be chosen on 21 Dec.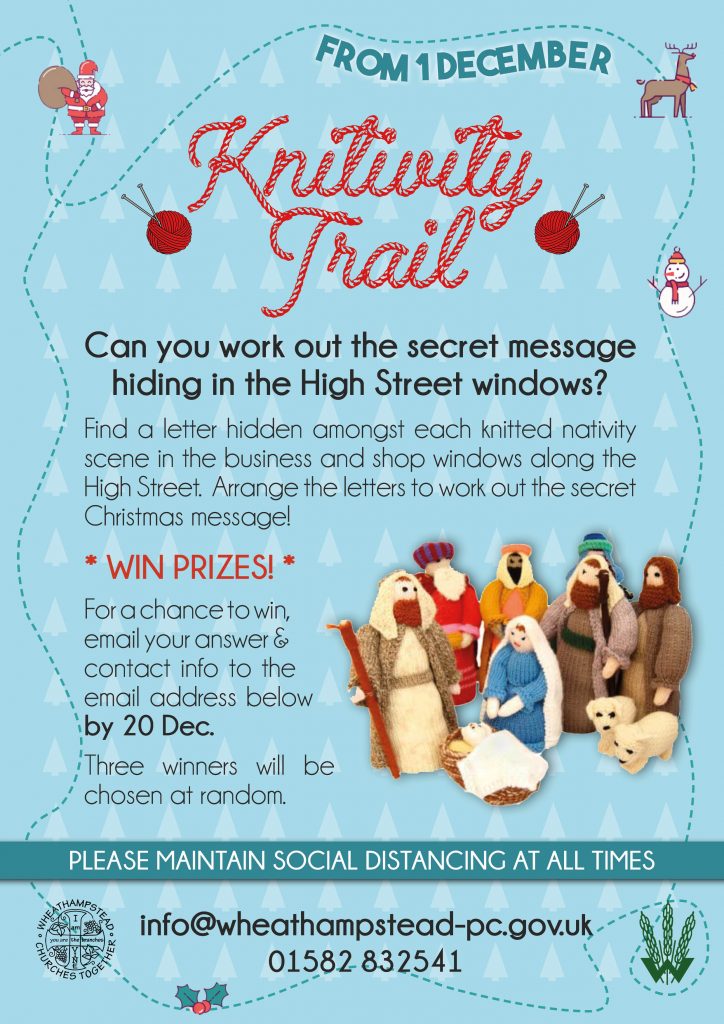 High Street Knitivity Trail
Can you work out the secret message hiding in the High Street windows?
Find a letter hidden amongst each knitted nativity scene in the business and shop windows along the High Street. Arrange the letters to work out the secret Christmas message!
WIN PRIZES! For a chance to win, email your answer & contact info to the email address below by 20 Dec. Three winners will be chosen at random.