Oak Processionary Moth caterpillars – a problem for oak trees, humans and animals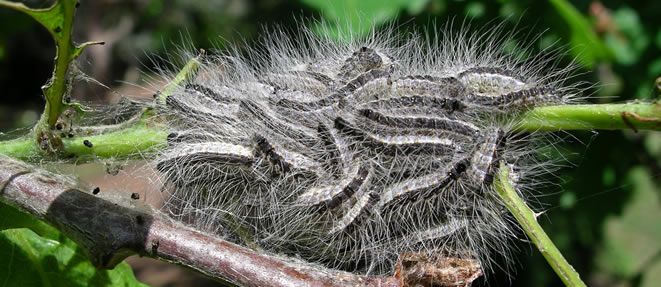 We have been urged to check for Oak Processionary Moth caterpillars by DEFRA.
The Oak processionary moth is a non-native moth that has become established in parts of London and its surrounds. OPM caterpillars feed on oak leaves and can increase trees' vulnerability to attack by other pests and diseases, making them less able to withstand weather conditions such as drought and floods.
Whilst this is a serious problem for oak trees, the primary concern is the caterpillars hairs as these can cause severe irritation if in contact with human skin and can also affect dogs. These caterpillars should not be handled or approached. if you suspect you have found OPM caterpillars, please report your sighting to treealert.forestresearch.gov.uk.
For more on how to identify OPM, visit https://www.forestresearch.gov.uk/opm.