Saturday 30 July – Memorial Hall car park closed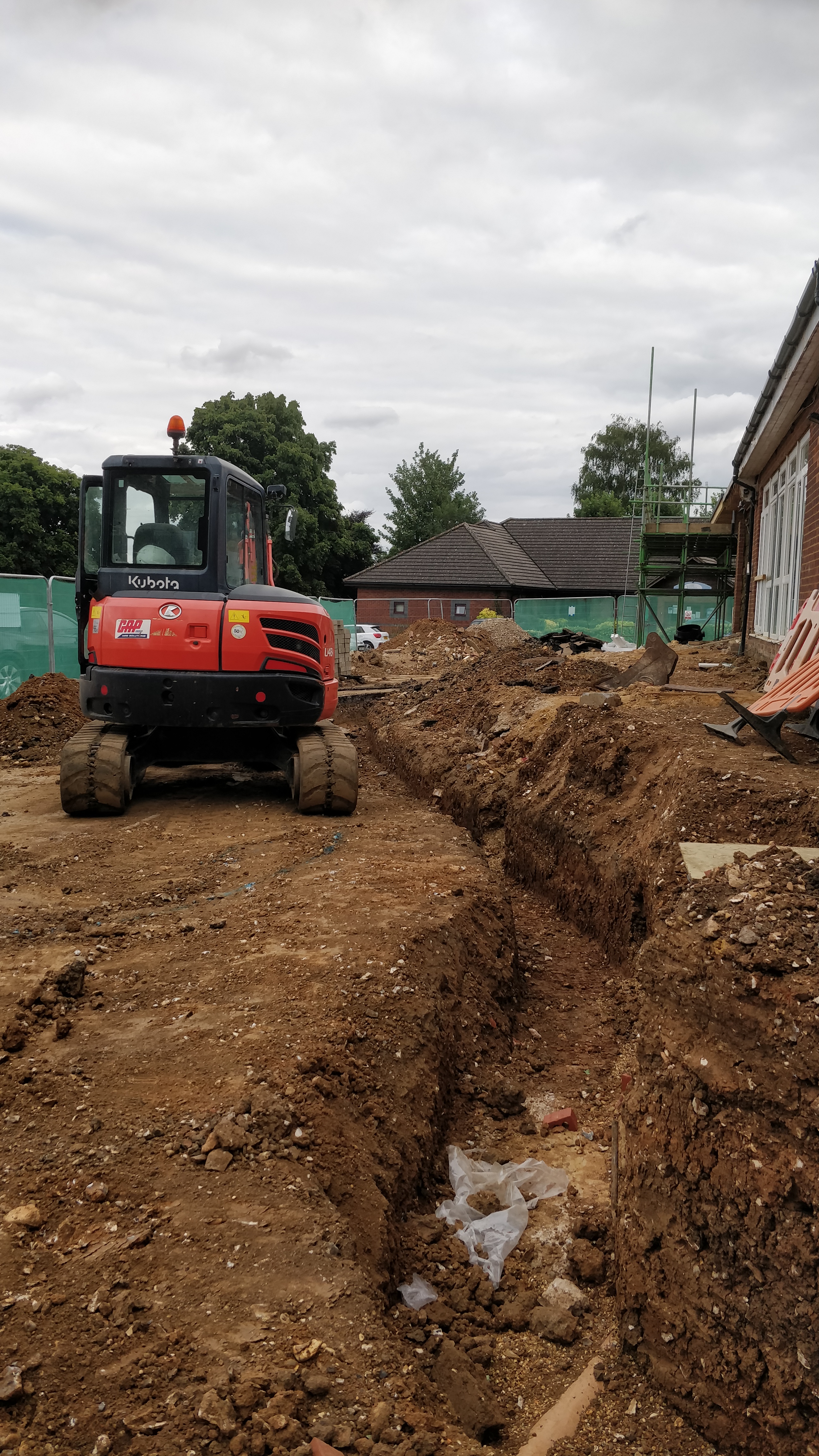 The foundations for the new ramp to the refurbished Memorial Hall entrance have been dug. This weekend our contractors will be digging out the soakaway.
The soakaway will be on the playing fields in between the car park and tennis courts, so initially expect some bare earth with grass seeds and in a month or two it will all blend in.
Access to the soakaway will cut across the car park from the east side of the Memorial Hall. Whilst work is in progress (over the weekend of 30 July) a trench will be dug and subsequently infilled and re tarmacked. There will be no vehicular access at this point to the east side of the car park. Work is being undertaken at this point as Village Surgery is not open on Saturdays.
Overnight parking is not permitted in the Memorial Hall car park. It is a car park for users of the facilities, including tennis courts and football pitches, none of which are used over night.
Work is anticipated to commence first thing Saturday morning. The east side will be barricaded off and access will not be permitted, including for any vehicles inadvertently stranded.