Melbourne Mews, Palmerston Drive/ Bridleway 12 chicanes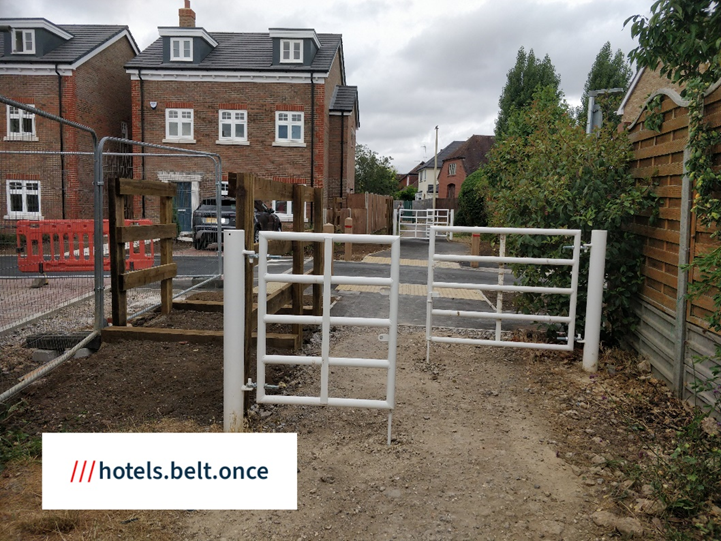 HCC will be removing these awkward structures impeding the movement of cyclists, horses and pedestrians with buggies. A new junction design must first be approved to include signage for vehicles on Palmerston Drive and users of the bridleway. Works are expected to take place in the near future.
The photo shows the location, and the ///hotel.belt.once is generated by the 'What3Words' App. This is a free to download and use app that divides the world into 3m by 3m squares each with a unique three word address. Handy for delivery drivers, reporting locations especially with no postal address etc.