SW Herts Joint Strategic Plan Consultation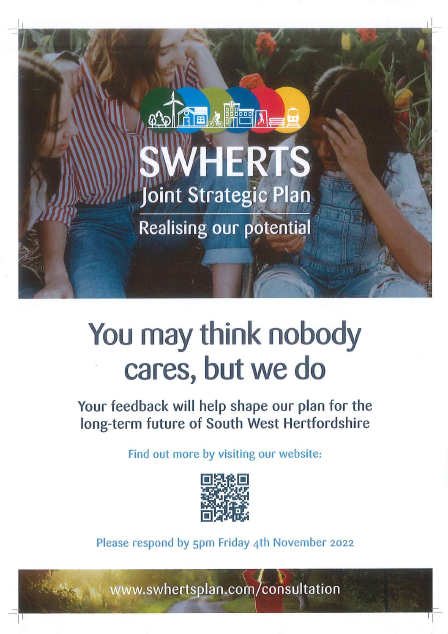 The five councils in SW Herts are working together to produce a Joint Strategic Plan. This will address some of hte biggest issues and challenges facing the area to 2050.
They are Dacorum Borough, Hertsmere Borough, St Albans City and District, Three Rivers District and Watford Borough, supported by Herts County Council.
The plan seeks to create a vision for the locality, setting out priorities including coordinating transport, education and healthcare infrastructure with new homes and jobs in the right places.
Consultation 5 Sept – 4 November (5pm)
Submit electronically via their website www.swhertsplan.com/consultation or email haveyoursay@SWHertsplan.com
Closing date 4 November at 5pm