Trial period for weekend lighting on the astro turf pitch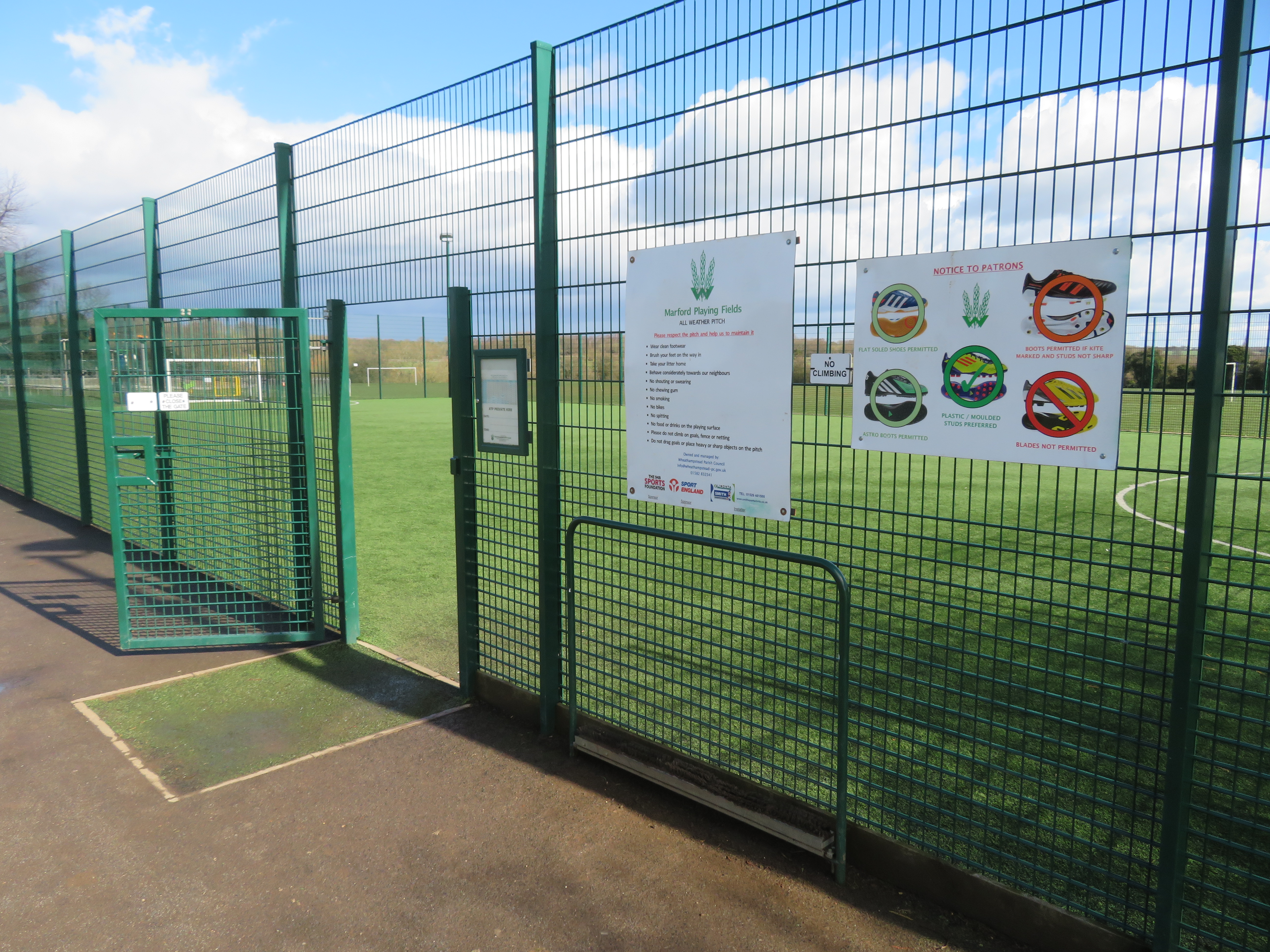 As of 28 December 2019, the floodlighting for the ATP on Marford Playing Fields will be on during the weekend evenings, as well as during the week.
Council have agreed to a trial period of six months. If it is felt that this is being abused, the lights will no longer be on during the weekends (unless hired privately).
The ATP can be used Monday-Saturday 9am to 9pm and Sunday 9am to 8pm*.
Please be mindful of the rules, such as those regarding correct footwear, litter, noise etc.
* These times are in line with planning conditions.