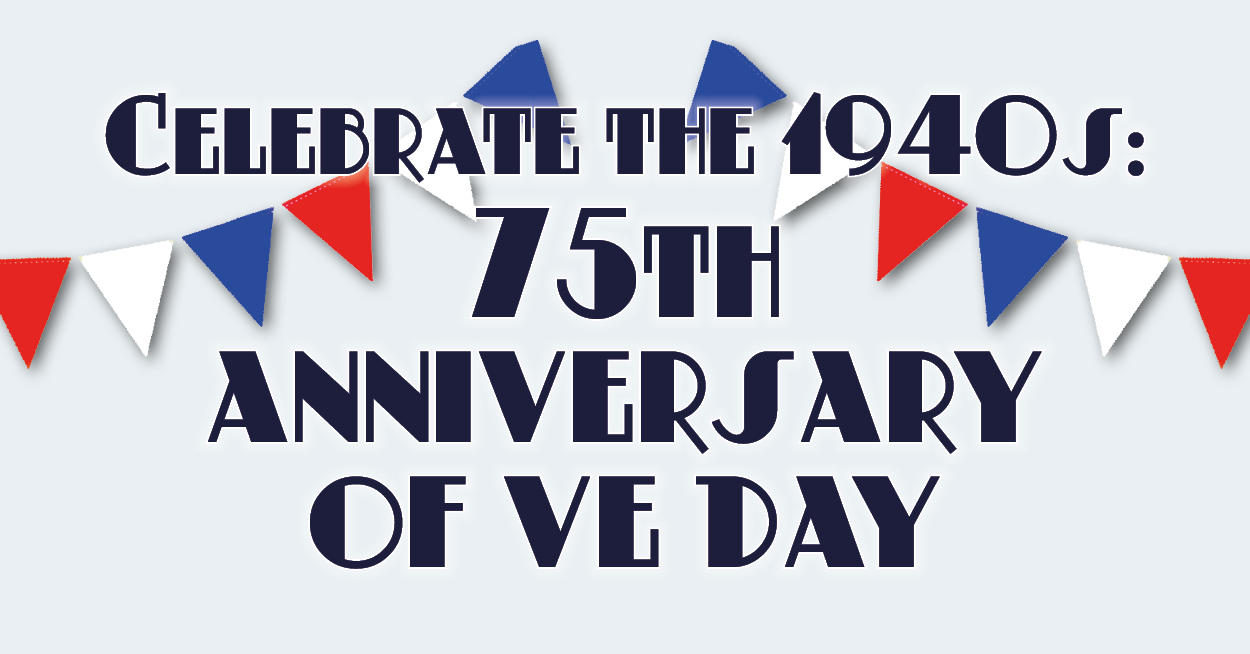 Celebrate the 75th anniversary of VE Day from the comfort on your home via our Facebook event (click the discussion tab to view the videos) or from our website here). 
Join us online for a variety of entertainment including performances from local musicians and dancers, poems, historical stories, a quiz and much more!
The event will be concluded at 3pm with the 'Nation's Toast' when we can all raise a glass – "To those who gave so much, we thank you".
We look forward to 'seeing' you then!